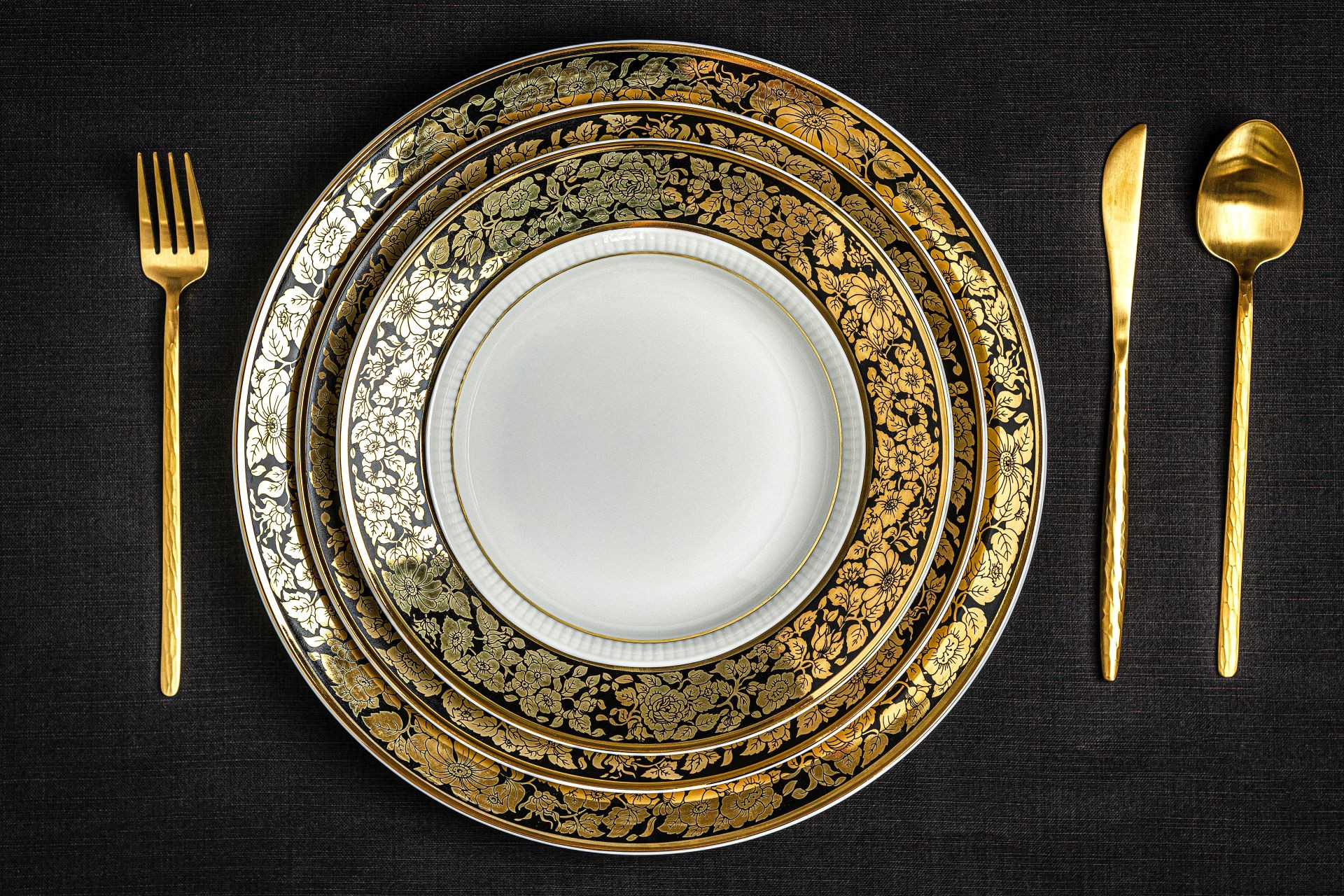 From September, one of the forgotten porcelain sets featuring a Hollóháza pattern unique in colour and design will be available for appreciation and purchase once again. The collection entitled No. 020 – Petra, which is based on the Apollo designs, is characterised by its antique shape and decoration. The gold flower motifs appearing on a black band make this set especially elegant. With its noble lustre Petra refrains from flamboyancy and ornaments festive tables in a dignified manner. Due to its wonderful colour combination and eternally appealing pattern, this tableware can be a special piece in both classic and modern-style homes.
The elegance and sophistication of the No.020 – Petra collection makes it clear that it belongs to the Hollóháza Exclusive family. In addition to our webshop, the tableware is available for purchase at our Falk Miksa Street showroom in Budapest.
Explore now our No.022 - Petra collection!