A touch of nature
Imagine an idyllic land, were nature welcomes its admirers in its untouched beauty, where streams gurgle in valleys of densely forested mountains, where castles and palaces embellish the tapestry of hills, and where man has always strived to forge harmony with the surrounding wildlife.
It's all about miracles here! We have been creating our hand-made products for centuries in Hollóháza, a small village located within this magical landscape of the Zemplén Mountains. That is why anyone who picks up a Hollóháza porcelain item can feel that they are touching nature. We recommend that you experience this yourself! – Because nature inspires, we create.
With the soul through the hands
In this extraordinary environment extraordinary porcelain is made – exclusively from natural materials. The minerals are mixed with water from the nearby creek, and then expert hands create the special Hollóháza porcelain, brandishing decorative painted motifs or emanating a clean and minimalist style. The creators are all local craftspeople, talented artisans of the region, who in every case bring forth diverse patterns on the fine glaze with confident brushstrokes filled with heart and soul. – Because for us manufacturing means tradition and quality.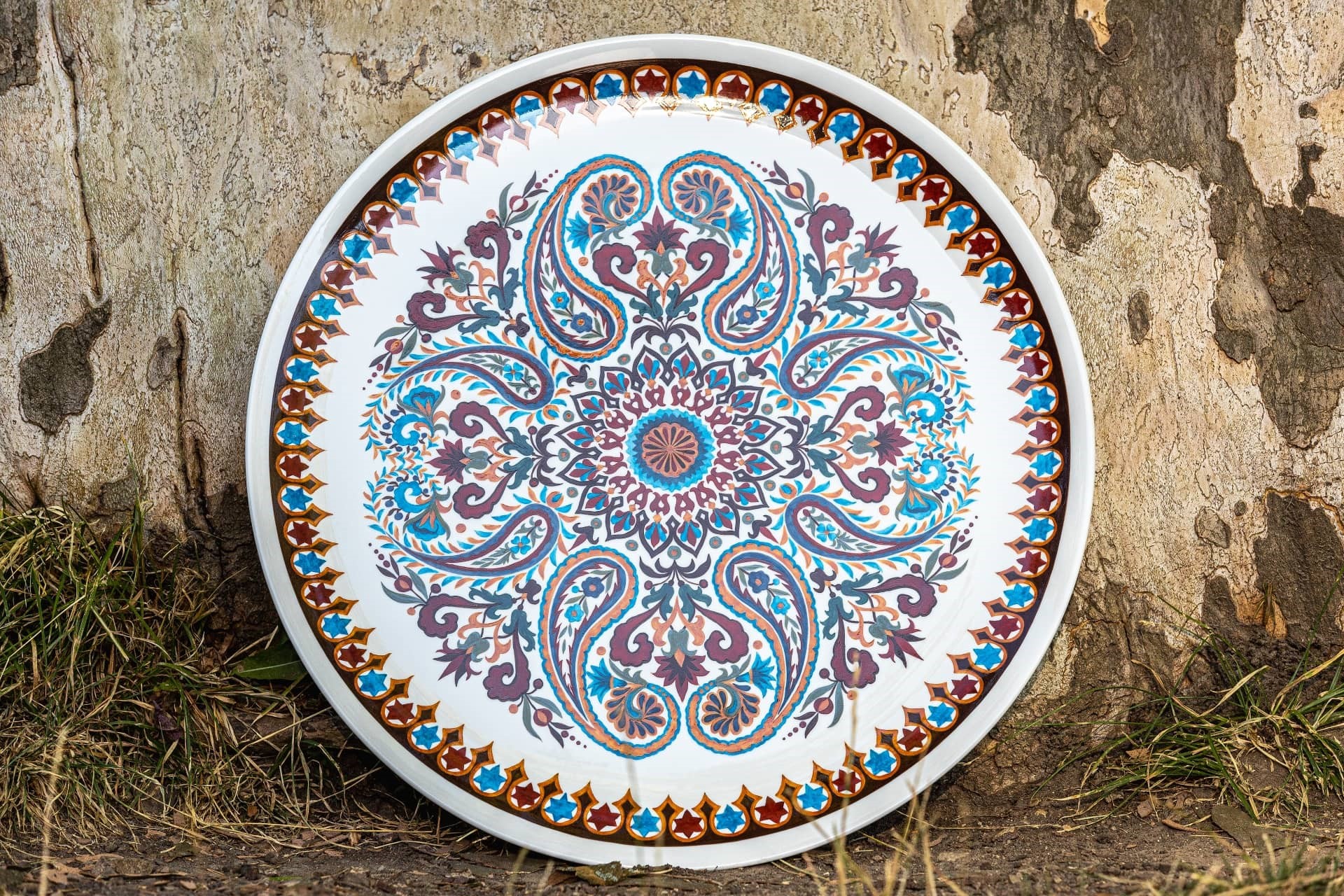 Tradition and quality
Hollóháza porcelain carries almost 250 years of expertise and heritage. We have come a long way since 1777. We took part in the establishment of Hungarian porcelain production, we were present at the most prestigious exhibitions, and our sets can be found all over the world. In addition to nurturing and respecting traditions, we are proud of the fact that Hollóháza Porcelain Manufactory, as one of Hungary's oldest continuously operating factories, is still open for new ideas today. We pass on our centuries-old heritage to the younger generations the way knowledge used to be handed down from father to son. During the production processes, we prioritize sustainability goals and in the process create new trends in order to mould the values of the past according to the needs of the future. – Because for us porcelain itself equals style!
Style and design
Our goal is still to bring subtle elegance into everyday life and offer festivities a helping hand to reach a sublime air. Our Classic, Exclusive and New Line collections offer aesthetic and natural decoration for all ages and for all occasions. We believe that with a marvellous children's set, even little ones will quickly get to know and appreciate quality, and realize that porcelain can also be trendy as a perfect complement to designer home furnishings, that unique demands can be met, and that natural beauty will never go out of fashion. – Because Hollóháza porcelain is eternal!