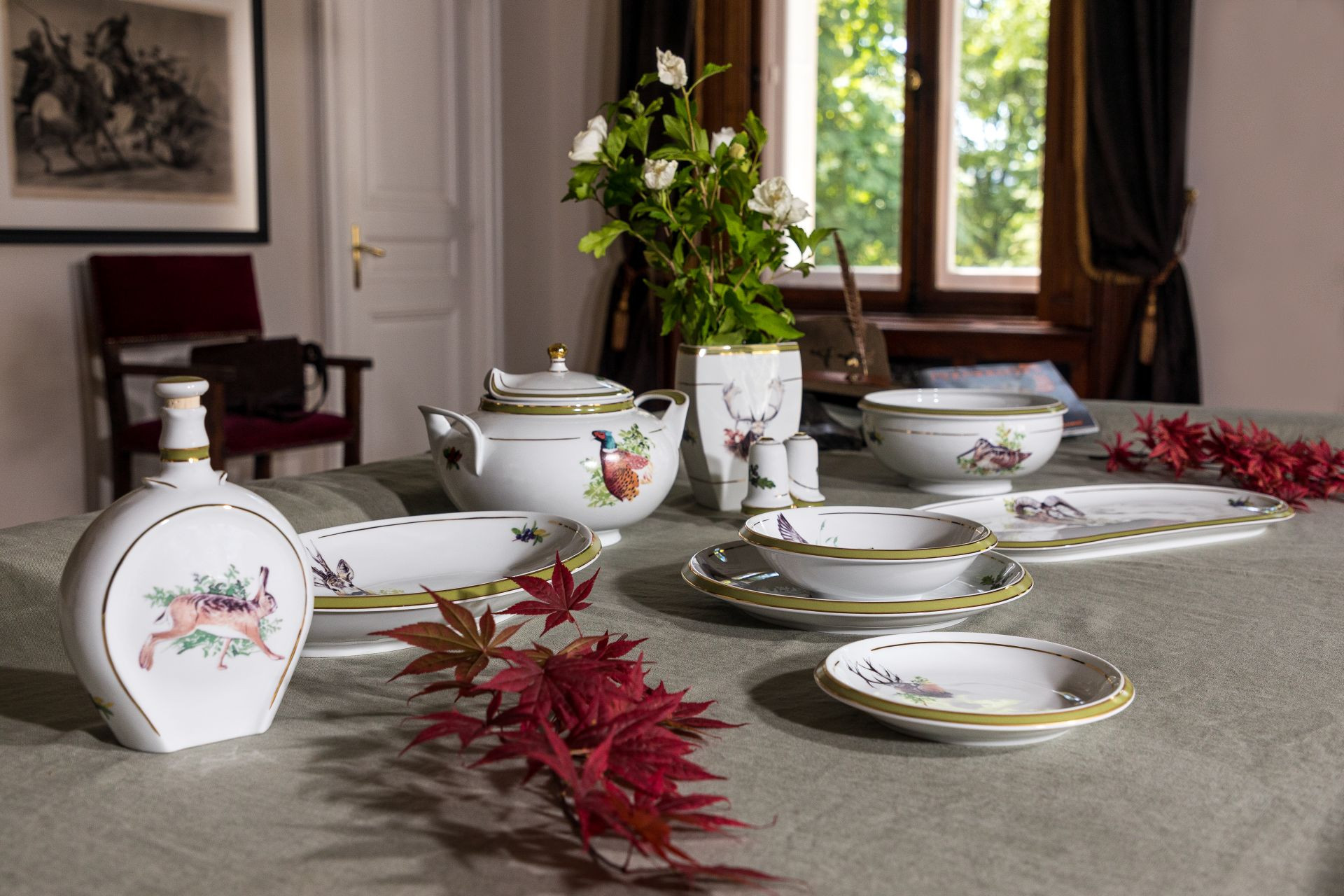 As a result of their inherent natural character and artistic value, Hollóháza porcelain items are eternal creations. During the artisanal manufacturing process, we always pay special attention to the high-quality design and production of our porcelain. In order for your favourite piece to remain timeless and shining, please pay due attention to the cleaning and care of the products.
We now share our decades of experience with you on how to preserve the original quality and beauty of your porcelain so that it can be a special item in your family, passed on from generation to generation.
During use please follow the instructions below:
During cleaning please follow the instructions below:
Choose a mild detergent that you apply to the surface to be cleaned with a soft sponge. Avoid strong rubbing in all cases.
When removing food residues, avoid using metal tools, as they can leave metallic spots and streaks on the porcelain.
In order to protect the shine of the glaze and the integrity of the decoration, wash at a maximum of 60°C.
In the case of precious metal (gold, platinum) decorations, it is not recommended to clean the porcelain in the dishwasher due to the risk of wear.
If you put your porcelain in the dishwasher, pay attention to careful arrangement so that the dishes do not come into contact with each other and there are no metal cutlery nearby.
We hope that you will be able to enjoy the shine and original beauty of your Hollóházi porcelain for a long time!