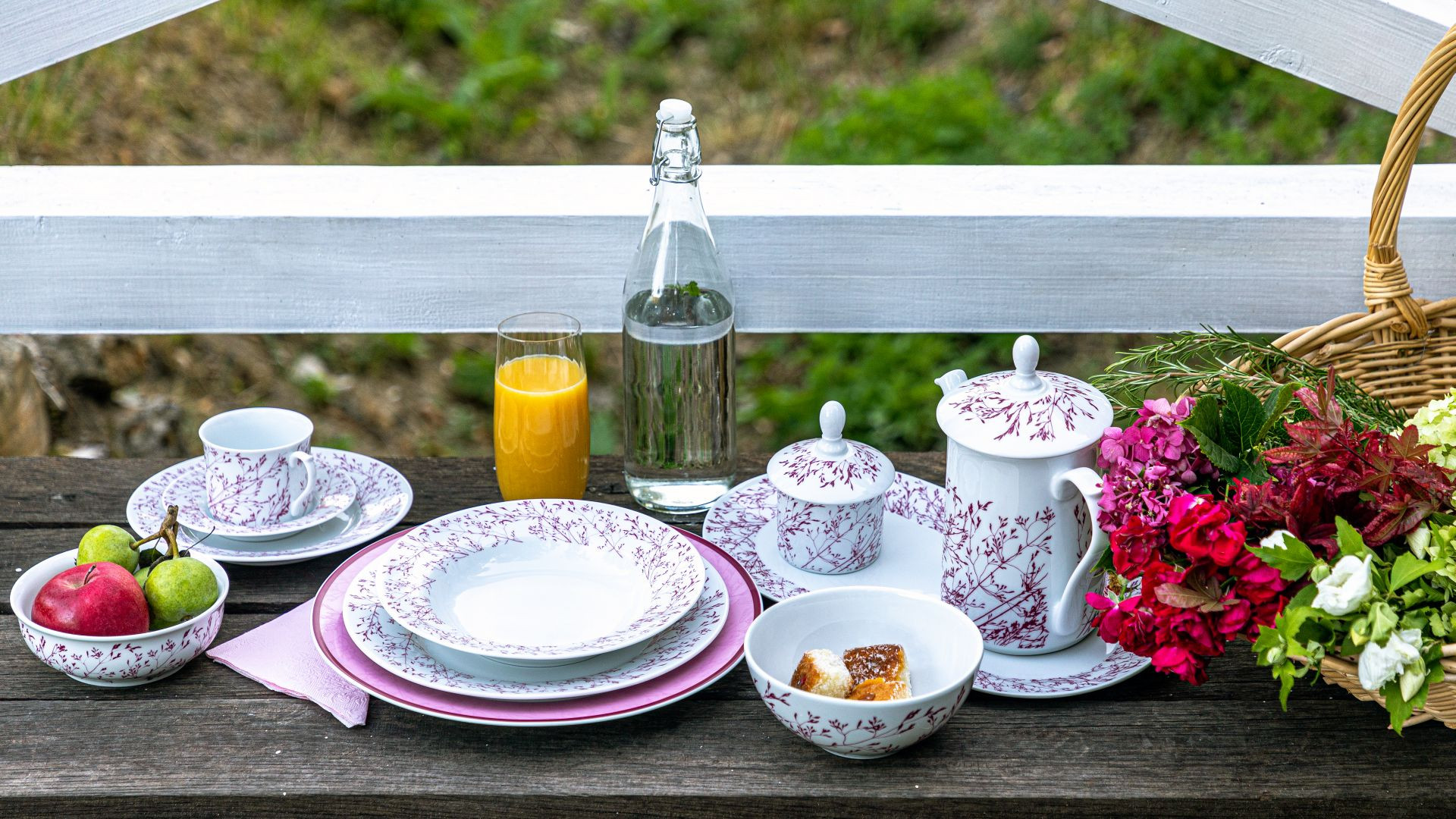 Bold, innovative, youthful, or in other words, "new line". The members of our latest style family are new-generation products with clean, ungilded decorations and a fresh appearance, designed for practical use. The New Line collections are heralding the new era of Hollóháza porcelain. They are ideal choices for everyday and, combined with festive accessories, for special occasions as well.
Versatility and variability are also a feature of this New Line syle. The No. 994 - Demeter collection for as example can be used in green, burgundy or blue, either on its own or in combination of the three colours, even in a mix & match way.
Discover the New Line collections now!